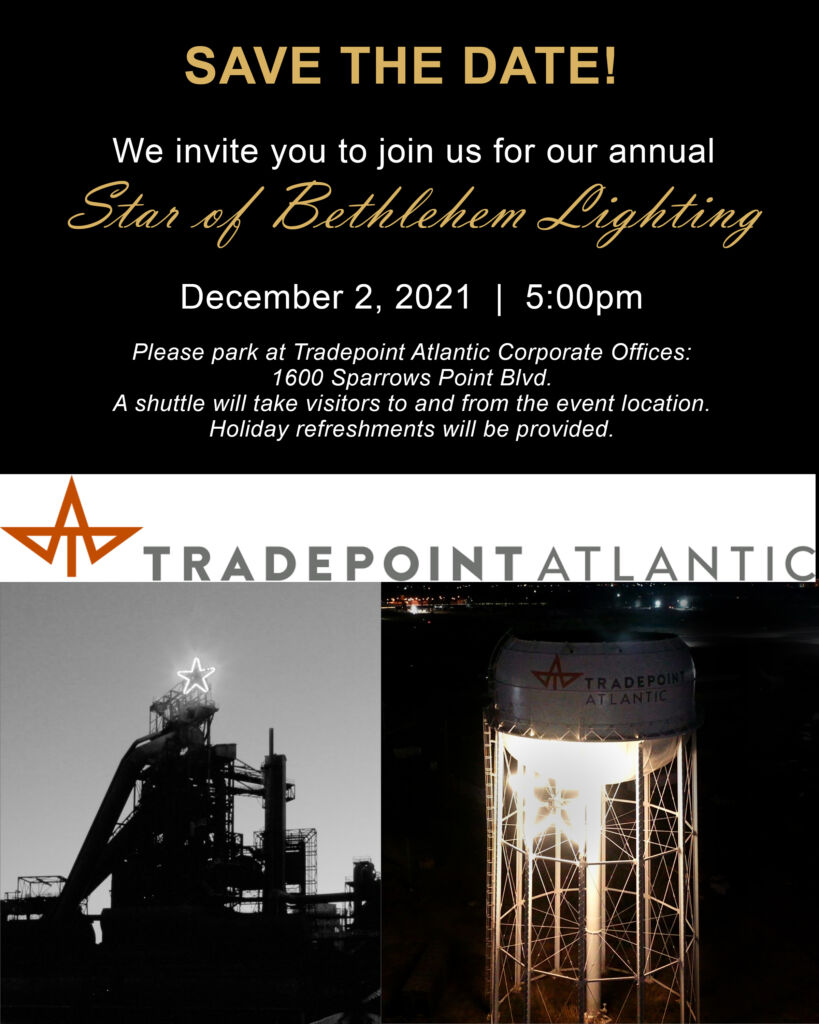 We invite you to join us on December 2nd at 5:00pm as we honor the rich legacy of the Mill and light the star, which was built by steelworkers over 40 years ago. As in years past, holiday refreshments will be provided and this year, we are excited to announce that Santa & Mrs. Claus will be joining us as well!
Please note that guests will need to park at our corporate office building (1600 Sparrows Point Blvd) and take a shuttle to the event location.
**Please park on the southwest side of the building near Tradepoint Avenue (closest to Under Armour) and board at the Security entrance.
**The shuttle will begin running at 4:30pm. The event should last no more than 30-45 minutes, though you are welcome to stay a little longer for photos and fellowship. The shuttle will begin making trips back to the parking lot as soon as the star is lit.
**Please dress for the weather and wear appropriate shoes for standing/ walking in grass (wet, dry or frozen).
**Per CDC guidance, facemasks are recommended while riding on the shuttle.
Please check the Facebook event page discussion tab for details as the event gets closer (
https://fb.me/e/16L88SQSw
). As always, let us know if you have any questions!